 Why choose us
Your BMI is a measurement that is a ratio of your weight and height. It's a good way to gauge whether your weight is in healthy proportion to your height. Our App helps to calculate and track your BMI to achieve your health goals.
Personalized style
Personalized for your needs and health goal
Daily Health Alerts
Get daily health alerts based on your activity
Tracking & Progress
Keep track of your health in a simple timeline.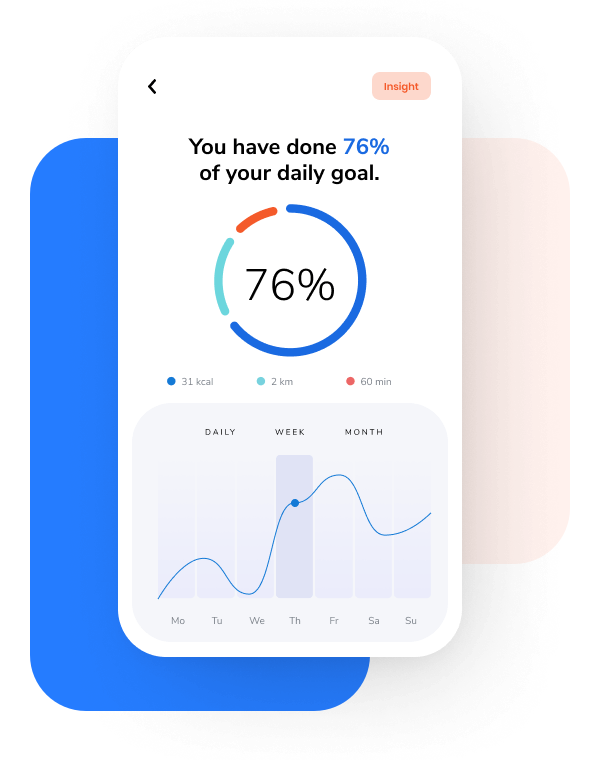 Progress Tracker
Track your progress with our app.
A normal BMI is between 18.5 and 25; a person with a BMI between 25 and 30 is considered overweight, and a person with a BMI over 30 is considered obese. A person is considered underweight if the BMI is less than 18.5. Track and get alerts to maintain your BMI.